Thermowell Links
The following links are thermowell resources
Seing elit, sed diam nonmmy nibh euismod tincidunt ut laoreet ater dolore magna aliquam ini.
Thermowells
Thermowells are used to protect Thermocouples and RTDs.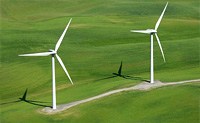 Thermowells are used to provide an isolation between a temperature sensor and the environment, either liquid, gas or slurry. A thermowell allows the temperature sensor to be removed and replaced without compromising either the ambient region or the process.
Thermowell Configurations